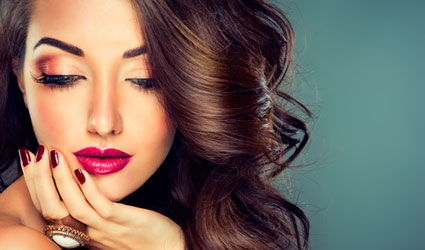 EUPHORIA Hair & Beauty in Lumbreras is holding an open day with all proceeds going to registered charities via Team Harmony.
The event on Thursday, March 6,  features some very special  prices on a range of treatments, including:
cut and  blow dry €15, blow dry €8.00, wet cut €10, file and paint nails €6, just nail art €6, hand massage €6, foot massage €6, 1/2 leg wax €6, bikini wax €6, underarm wax €5, lip wax €3, eyebrow wax and  tint €4.
These prices are offered for this event only – please book your appointment to avoid disappointment. Call 868 188 706 / 657 713 571
Also available to purchase: Nails files, Handbags, Chocolate and Chutneys
Team Harmony is a Charity Support Group that has been supporting national and local charities since2008. More information: 968 959 257 or email teamharmony@icloud.com, www.teamharmonyspain.com.
Euhoria can be found at. Rio Guadalquivir 1 Bajo, La Estacion, Esparragal, Pto. Lumbreras, Murcia.