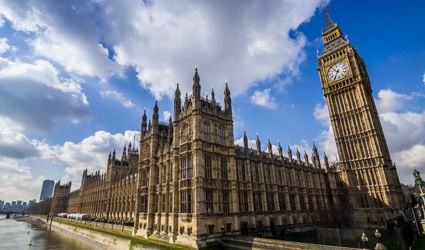 WAR in Syria, turmoil elsewhere and the worst UK floods in living memory. And the members of the House of Lords, what do they do? Complain about their "awful" food –  only £9.50 for a full roast dinner, mind – despite each receiving a £300-a-day subsistence allowance and their restaurants £1.3m in taxpayer-provided subsidies a year.
The selection of yoghurts is, by all accounts, lacking in choice, the cheese tasteless, the sweet coconut canapés a "strange" starter. Moreover, the table layouts are "chaotic", the cappuccinos "inferior", there's no melba toast, no Chilean reds, no peanut butter at breakfast and the baked potatoes often come with margarine not butter. Good grief! What sacrifices!
But that's not all, as one peer noted: "We all ordered the pork escallop [sic]. It was uneatable [sic]." And another: "The salmon in my sandwich today was awful. I hope something can be done." But our greatest sympathy, surely, should be reserved for the peer who declared that he was "scarred" after a reservation was cancelled at the last minute, and that his wife couldn't eat elsewhere as she was wearing a tiara!
Such triviality, haven't the Lords got more important things to do? Probably not, I fear.
Stories like this only serve to reinforce the notion that the Lords is an institution increasingly out of step with modern Britain. These petulant moans seem insignificant compared to reports of pensioners struggling to choose between heat and food and citizens resorting to foodbanks to feed their families. This is a place where convicted peers like Lord Jeffrey Archer can be reinstalled and still influence laws that govern the rest of the country while drawing £300 per day.
Not to mention Lord Hanningfield, sentenced to nine months for expenses fraud, who admitted to regularly "clocking in" for matters of minutes to claim the allowance. He suggested it's normal practice and he knew of 50 others who do the same.
Now, no-one should complain about the quality of meals subsidised by taxpayers. If you want better, your Lordships, pay for it yourselves or go to one of the many excellent nearby restaurants.
Alternatively, flask and sandwiches come to mind. But then, doubtless, there'd be other complaints. All of which would inevitably go on longer than those DFS sales…
Nora Johnson's thrillers 'Retribution','Soul Stealer','The De Clerambault Code' (www.nora-johnson.com) available from Amazon in paperback/eBook (€0.89;£0.77) and iBookstore.Profits to Cudeca