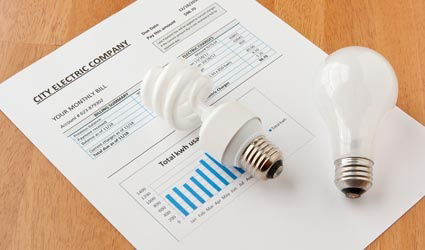 THE Ministry for Industry, Tourism and Trade has presented a new system for calculating the price of electricity in Spanish households from April.
The new mechanism will set the variable part of the electricity bill, which accounts for 45 per cent of the total, in accordance with the average price on the wholesale market.
The remaining 55 per cent will remain a fixed rate.
Users with counters that calculate electricity usage per hour, also known as 'intelligent' counters, will pay depending on the market price every hour.
These counters, which are available for an average €43 plus €10 installation, can be found in seven million Spanish households.
Sources at the ministry led by Jose Manuel Soria said the overall savings with the new system would be of more than €200 million.
This means an average 3 per cent reduction in consumer's bills, and would have an effect on some 16 million users.
The ministry will also give electricity suppliers the possibility to offer an annual electricity fee.
This pricing system, especially aimed at small and medium sized companies, will offer a stable but higher price.
The new proposals put an end to the auctions that set the price of electricity, and will reduce by 10 per cent the cost of energy according to the ministry's figures.
According to the ministry, the older system generated an extra cost in energy of €1.16 billion between 2010 and 2013.
"It was very complex, with lots of intermediaries, and it generated significant surcharges for consumers," the Secretary of State for Energy Alberto Nadal said.