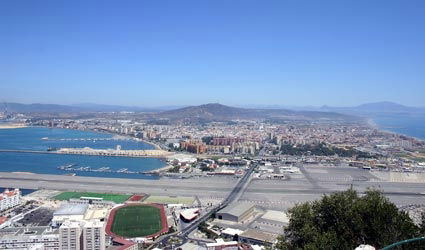 David Mather who featured in the National Crime Agency Operation Captura's 'Unlucky 13' campaign was arrested in Spain late last week.
Mather, aged 57, from Manchester, was detained while he was travelling in a car through La Linea close to the border with Gibraltar by armed officers during a joint operation with the Spanish National Police.
Mather was convicted in his absence in January 2013 of conspiracy to import heroin and was sentenced to 18 years. Extradition proceedings are now underway.
Spanish co-operation
Head of International Operations for the NCA, Hank Cole, said: "This arrest is a result of close working with the Spanish authorities. Mather was using false identity documents to try and evade capture but we were able to track him down. It demonstrates the NCA and its partners have the capability to pursue fugitives wherever they are in the world."
Founder and Chairman of Crimestoppers, Lord Ashcroft KCMG PC, said "The charity is obviously delighted by this latest arrest as this is the second Operation Captura subject to have been located since the turn of the year, which is a great result.
"David Mather has been convicted in his absence and will now have to come back to the UK to serve his sentence. We hope that this arrest will once again highlight that Crimestoppers, the NCA and our colleagues in Spain will not rest until wanted individuals are caught and brought to justice."
Mather's arrest means 58 out of the 76 wanted individuals featured since Operation Captura was launched have now been caught.