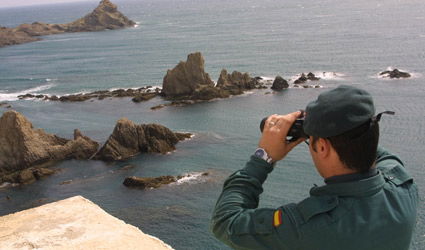 IN 2013, the arrival of immigrants in Andalucia fell by 19 per cent.
According to the Andalucian Pro-Human Rights Association, last year, 2,743 people entered Spain via Andalucia.
Figures fell in most of the provinces which have coasts, including Huelva, Malaga, Granada and Almeria, but not in Cadiz. Just over 1,400 immigrants arrived in Cadiz in 2013, almost 100 more than in 2012. Meanwhile, no immigrants have arrived in Malaga for the past two years.
Most of the immigrants who came to Spain last year came in small boats, followed by inflatable dinghies and jumping over border fences.
There were 130 people who died attempting to reach Spain in 2013, 24 of them in Andalucia.