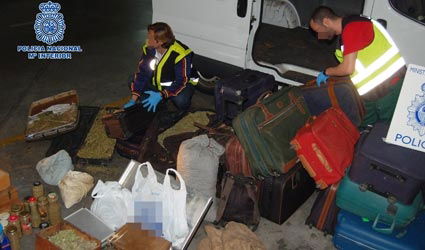 NATIONAL POLICE seized 126 kilos of marihuana hidden on a property in Granada thanks to a tip-off from Malaga Local Police.
The officers arrested a man, 51, when he was requesting the services of a prostitute in Malaga, as he was found carrying almost three kilos of marihuana.
An analysis of the items in his car pointed to a cooperative in Granada where the drugs were found hidden in sacks, bags and glass jars.