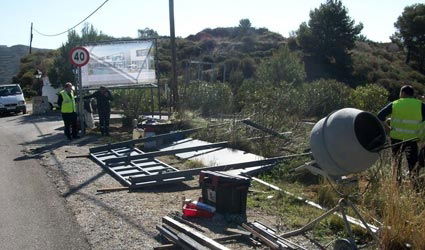 MIJAS Town Hall has had illegal billboards removed from the Valtocado area.
The company which had erected them could face fines of between €7,500 and €15,000.
The local Councillor for Urban Planning, Manuel Navarro, said that Mijas will not put up with billboards being erected illegally in public areas.
When the current team took over the council, there were almost 850 illegal billboards throughout the town.
The allowed number has since been reduced to just 80, which must be erected with the necessary permits.