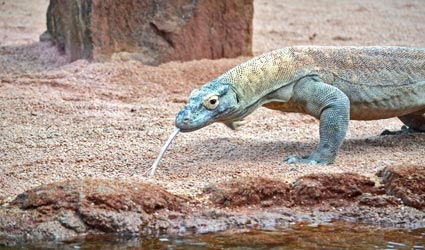 STAFF at Bioparc Fuengirola and their families were the first to visit the new facilities at the zoo and meet its new inhabitants, including the Komodo dragons.
The most dangerous lizards in the world will be seen by all visitors to the park in the Indo-pacific area from the end of March.
At the moment the giant lizards are acclimatising to their new surroundings.
There are 15 new species in the area, most of them reptiles and mostly endangered species.
They will also include giant Galapagos turtles which can live more than 150 years.