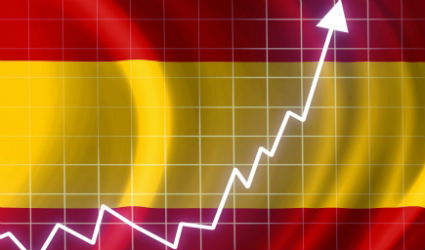 Moody's has upgraded Spain's sovereign debt rating.
The increase was prompted by "progress in economic rebalancing, structural reforms and improved market access" after five years of economic downturn, according to the ratings agency.
Spain's rating has gone up a notch to Baa2 with a positive outlook.  It lost its top credit rating at Standard & Poors in January 2009 and in 2010 was downgraded by Moody's and Fitch Ratings.
Moody's revised Spain's outlook from negative to stable last December after its bonds were ranked one notch above junk in 2012.
Standard & Poor's currently place Spain one notch above junk at BBB-minus with a stable outlook.  Fitch put it two notches above junk at BBB with a stable outlook.
Meanwhile, Moody's warned that the rating and outlook could face downward pressure were economic improvement or fiscal consolidation to stall.
He was pleased with the rating upgrade, Luis de Guindos, Spain's Economy minister told a CNBC interviewer in Sydney where he was attending the G-20 conference. "But more work needs to be done," he said.
What Is the Meaning of Moody's Credit Ratings? Find out here