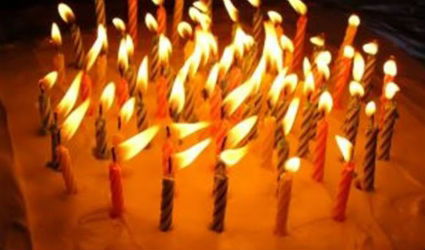 Six people died and five were injured in a fire in Tordomar (Burgos) during a Birthday party.
All were members of the same Gijon-based family celebrating the birthday of one of the victims, Maria Jose Medio a nurse of 59 who worked in Madrid.  Her daughters Amudena (36) and Maria (25) and three grandchildren, all under six, also died.
They were staying in a rural guesthouse which was left in readiness for the visitors earlier that morning.
"We turned on the central heating in case they didn't want to light a fire," said the cleaner Maria Jose Cubillo afterwards.
Initial investigations suggest that they lit a fire and a spark from the burning set a sofa alight. The alarm was raised at around 2.30am when smoke was seen pouring from the house.
A baby of seven months and a child of five were amongst those saved and taken to Burgos hospital. Together with one of the adults they were discharged next day although two remain in hospital with second degree burns.
The house's owner Lourdes Alvarez was too distressed to speak to the media, explained a spokesman for the family. They were all very upset, he added: "Six people have died and I want to die, too."
Which numbers to call for an emergency in Spain?
Spanish emergency services don't always speak English. Try and telephone with a Spanish-speaker if you can. Otherwise, be patient, speak slowly and clearly and, if possible, work out a few basic sentences in Spanish. It's useful  to learn your address and coordinates in Spanish.
Police attention, ambulance, fire brigade etc.: 112 (no area code)
To report an assault, robbery or accident to the police: 902 102 112
Road accidents or information about weather and traffic congestion: 900 123 505