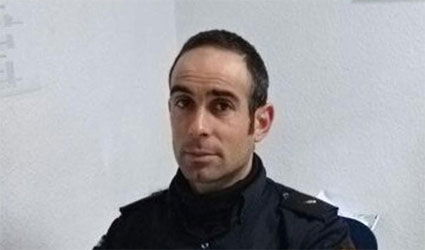 THE driver who killed a 33-year-old Fuengirola National Police officer while he was cycling near Malaga reportedly tested positive for six different drugs.
The accident occurred when the car, heading towards Cartama, hit the police officer, Enrique Gomez on a straight piece of road in the Campanillas area when the driver tried to overtake.
Several people aged between 25 and 30 were travelling in the vehicle on their way home from a night out. The driver, 23, who had taken amphetamines, cocaine, Ecstasy and other substances was arrested by Guardia Civil when the toxicology report was received. She said at the scene of the accident that she had not taken drugs. She was released with charges following an appearance in court.
The victim was married with a daughter of six months. More than 500 people took part in a demonstration to protest at his death.