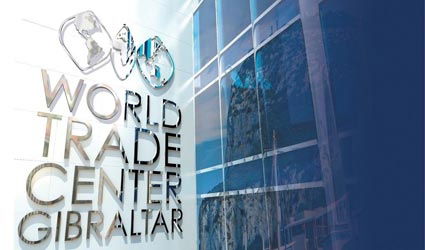 Following an agreement with the Government of Gibraltar, the £45m, World Trade Center Gibraltar project is expected to break ground in the first half of this year.
What will be the largest single office building on the Rock at 15,464m², World Trade Center Gibraltar (WTCG) is due to be ready for occupation by the end of 2015.
Putting Gibraltar on the world business map
The project's Head of Sales and Marketing, Pete Burgess, said, "It will put Gibraltar even more firmly on the world business map and provide local enterprises with the opportunity to promote themselves across the globe through the World Trade Center Association which operates on every continent." 
Enabling faster trading from strategic point
The developer also believe that the project will act as a catalyst for attracting digital businesses to Gibraltar by being the only office development in the territory connected directly to the new Europe-India undersea fibre-optic cable which gives 100GB bandwidth and data transfer speeds of 3.2TB per second.  This will allow trading on the major stock exchanges in milliseconds, vital for companies dedicated to trading stocks and bonds.