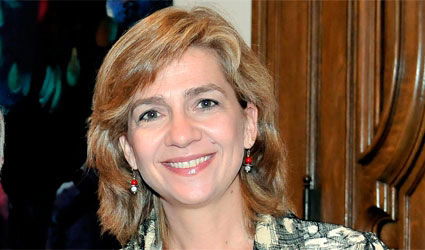 A MALAGA lawyer is suspected of leaking the video of the court appearance of Princess Cristina in the Noos case.
A video of her statement in court in Palma de Mallorca was recorded illegally. Judge Castro, in charge of the case, said he "has his suspicions" regarding who could have done this and an investigation was opened.
Police visited the headquarters of Wouzee, the platform to which it was uploaded, to request information on the user who did so. The company was founded by a relative of Julita Cuquerella, who at one point was Urdangarin's personal secretary.
The lawyer from Malaga reportedly attended the hearing in place of another who was due to attend. However, he denies having filmed the images and says he called the National Police to collaborate with them. The investigation is still underway and the lawyer says he has the greatest interest in the true culprit being revealed in order to clear his name.
The Duke of Palma could face between 10 and 19 years in prison for embezzlement, corruption, document falsification, fraud against the administration and tax evasion.
In court, his wife, Princess Cristina, claimed she did not know of the activities of Aizoon, the company created allegedly to hide the €6 million of public funds illegally obtained through the Noos Institute, despite owning half of the company.