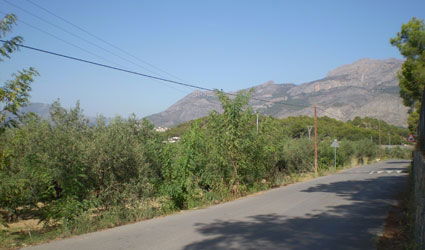 RESIDENTS in Altea's Montemolar area called for the council to debate a Norwegian geriatric home planned for the area.
Oslo City Hall was granted planning permission last September to build on the 11,760 square metres of pinewoods that it owns in Montemolar. The 50-room building, with three storeys and two basement floors, would cover an area of 7,440 square metres in an area zoned as rural land.
The Montemolar residents' association want a review of the planning permission.  The association has also asked Altea council to invite Oslo City Hall to start negotiations to find an alternative site that would be compatible with protecting the environment.
The chosen site contravenes the Generalitat's own policies, Montemolar residents argued.  "We roundly oppose an urban development that is based on speculation. It would inevitably lead to the destruction of a natural setting that is one of Altea's few remaining green zones," claimed the residents' association.