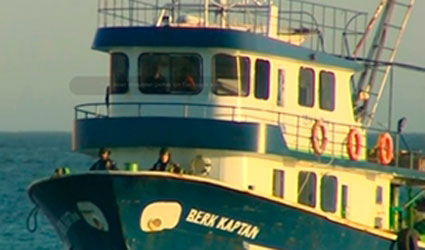 TWELVE tonnes of hashish have been seized from a Turkish fishing boat in the Alboran Sea.
Operation  'Bosporus', conducted by Spanish customs in collaboration with their French counterparts found the drugs on board the ship 'Berk Kaptan'.
The operation has resulted in the arrest of four turks who were aboard the ship.
The Alboran Sea is the westernmost point of the Mediterranean, between the Iberian Peninsular and the north of Africa; an area well used by traffickers.  This was the sixth interception of ships carrying large quantities of hashish on the trade route between Spain, Italy and France. Other drugs hauls have been between 15 and 30 tonnes