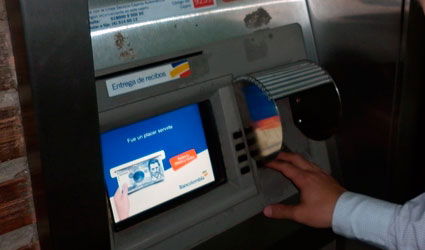 FIVE people have been arrested for allegedly blowing up at least four cash machines in Malaga and stealing the money from them over the past few weeks.
The National Police suspect that they may have been involved in at least six more raids along the Costa del Sol.  
The gang used a mixture of oxygen and acetylene to cause a spark and blow up the machines.
The latest crime was at the post office in San Pedro Alcantara this month, in which €15,000 was stolen. 
SEE ALSO: Gang blows up cash machines