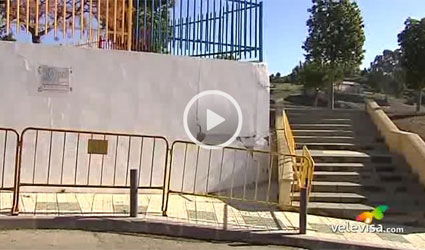 A WALL from a school in Velez-Malaga which supposedly posed a danger to students has been demolished.
Council workers knocked down the front wall of El Romeral school following the demands from the community.
The school's managing board and the Parents' Association had been demanding the regional government fix the front wall of the building since the 2012-2013 school year.
They claimed the wall had serious structural defects and was a danger to both students and teachers.
But their demands were never met until the town council stepped in to demolish the wall.
According to the Councillor for Education, Aurora Diaz, this is proof of the regional government's "lack of action" in a matter it is responsible for.
Velez-Malaga council is now expected to build a new wall complying with safety measures.