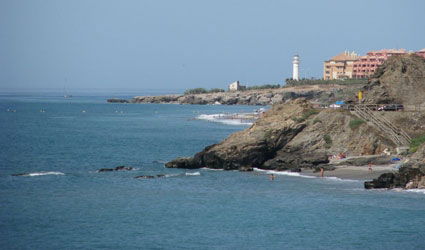 Work to build a much needed breakwater in Ferrara beach in Torrox Costa will start in spring.
Sources at Torrox council told local newspaper La Opinion de Malaga the breakwater will prevent further problems at the beach from this summer.
This is on top of the Ministry of Environment testing a new method to replenish beaches with sand on the Axarquia beaches of Ferrara and Mezquitilla.
It is hoped the 120 metres long eight metres wide breakwater will put an end to work to continuously restore the beach after storm damage. Over the last 20 years €12 million has been spent on replenishing the beach.
Ferrara beach business-owners have described this work as "historic," although some of them have asked the ministry to make the breakwater project public.
The building of the breakwater will be possible thanks to an agreement reached by the Coastal Demarcation department, the Malaga provincial government and Torrox council.
The latter two public bodies will contribute €200,000 of the €500,000 investment necessary for the project.