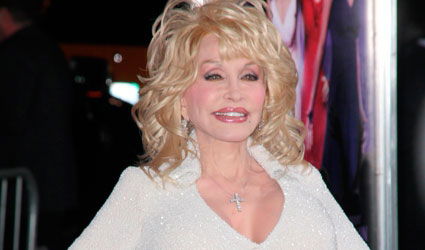 DURING the 1960s, we took for granted a constant stream of original music and lyrics.
Great melodies, we still swing to them nearly 60 years on. Why is it that no one writes music with lyrics of similar appeal today? 
Where are the songwriters like Mitch Murray? An otherwise ordinary guy, he produced hits for the Beatles, Gerry and the Pacemakers, Freddy Garrity, Freddy and the Dreamers, the Dave Clark Five. 
We youngsters went to The Cavern and Iron Door, tuned in to Radio Luxemburg and the Top Twenty. We hung out with Kenny Everett; we enjoyed music composed by very ordinary people. We thought that was the way it had always been; perhaps it was. I do not recall 1960s performers singing 1910 numbers.
One of 12 children born to a tobacco farmer, Dolly Parton wrote over 3,000 songs.  Country music icons who wrote their own hits composed the best ballads back then. George Jones, Tammy Wynette, Hank Williams, Johnny Cash, Buddy Holly, Waylon Jennings.
Chris Kristofferson's ballads were universally acclaimed. He wrote his greatest hits:  Me and Bobby McGee, Sunday Morning Coming Down and many more. Of Swedish background, he was the son of an army officer. The Swedish group ABBA wrote their own songs. 
Many of the 50s and 60s greatest hits were composed by ordinary lads who, a year or so earlier, had been newspaper delivery boys. Charlie Landsborough wrote hits between shifts as a Birkenhead bus conductor.
John Lennon, Paul McCartney, Ringo Star and George Harrison never received a formal musical education. Did any of the 50s and 60s legendary songwriters and singers? 
Rushing home from college or school, they scribbled their lyrics. Unable to read music they practiced by ear as their mothers bawled at them that their tea was on the table and going cold. Their music, much of it swinging, melodic, wistful and romantic was to take the world by storm.
Paul McCartney wrote many hits including Hey Jude. Life was extraordinarily ordinary. He dated my sister's best friend and fathered her child. From such humble beginnings, he and scores liked him, from perfectly ordinary backgrounds, rocked the world with their music. If they could do it then why no one since?
Where did it all go wrong? Where are the songwriters and singers today? Is anyone writing music that will get them up on the floor in 2065? Good music is not rocket science. Look at the lyrics, look at the simplistic notes. For goodness sake, college kids wrote it.
It is great popular music not only composed but also performed by young people who never had a musical lesson in their lives. Theirs was a world that, unlike today's, was discerning yet they took that world by storm.
We owe a lot to those born in the early 1940s but very little to those born from the 1960s onwards.