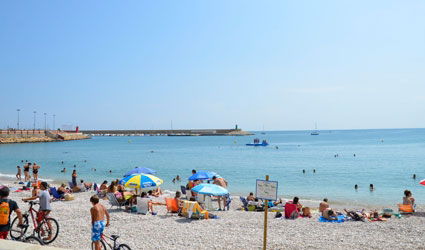 Spokesmen for all political parties – the PSPV socialists, Xabia Democratica, the Partido Popular, Ciudadanos por Javea and Compromis –  recently attended a meeting called by the mayor, Jose Chulvi. 
They are presenting a united front to convey their worries to the central government.
A draft statement has now been prepared and is expected to be approved at an extraordinary council meeting tomorrow, Thursday.
This will set out the worries of the local tourist and fishing industries which are anxious to learn what the oil prospecting company Cairn Energy has in store for them. 
Oil prospecting would adversely affect fish catches, seriously affecting a sector that is important to the area's economy and its catering sector. This in turn would put even more people out of work.
Members of the Marina Alta's hotel and tourism association Aehtma are equally uneasy about the prospecting proposals. Its committee decided to demand that the Consell, the regional government's Cabinet, rejects "this threat to our way of life and our legacy to coming generations."