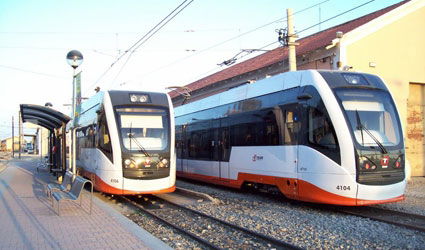 Passengers were stranded for five hours aboard the Line 9 Denia-Benidom train.
The "trenet" broke down at 4.40pm and had to be towed to Benissa after attempts to restart it failed.
Passengers eventually alighted after 9pm and, as one later told the Spanish media, most rushed to the toilet.  The wait was more serious for a diabetic needing medication while one man grew increasingly anxious about his mother, who has Alzheimer's and was alone at home in Altea.
Passengers then learnt that they would be taken by road only as far as Calpe.   
The many foreign travellers aboard the train were amazed that after being trapped for five hours, they were being abandoned to their fate.  Their combined protests paid off, and the company agreed that the bus would take travellers to their booked destinations. 
The regional government recently confirmed a €43 million investment in Line 9 that includes new rolling stock. The superstructure of the existing trains looks modern but their chassis and diesel engines are decades old, sources told the Euro Weekly News during a breakdown four years ago.