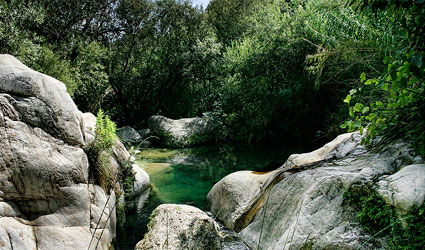 The Junta de Andalucia has said that replanting will not be necessary in the Barranco Blanco area between Coin and Alhaurin el Grande due to its "exception natural regeneration".
The fire which in August 2012 destroyed 8,225 hectares across Mijas, Monda, Marbella, Alhaurin el Grande, Coin and Ojen, started in Barranco Blanco. It left two people dead, thousands evacuated, many homeless and extensive material damage.
However, Environmental and Territorial Planning experts consider that reforestation will not be necessary in the area, as pine trees and other plant species in the area are growing again naturally.
Plants and trees will be planted by volunteers in areas where vegetation was sparse before the fire where there were no natural sources for seeds or roots. The Junta has provided more than 13,000 plants, tools, technical advice and logistic support for replanting efforts already carried out in the area.