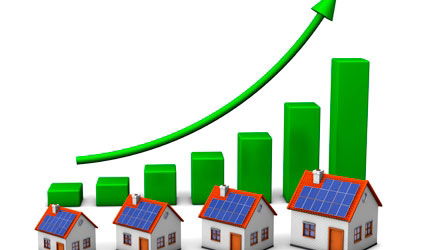 Spain has gone from being the black sheep in the property sector to become a "star market," a study by PriceWaterhouseCoopers (PwC) and the Urban Land Institute (ULI) says.
The study goes on to say that shortly after Sareb started operating last summer, investors started arriving to Madrid and Barcelona.
Sareb is the company responsible for managing assets transferred by the four nationalized Spanish financial institutions.
The report says the transformation of the Spanish market will be apparent in autumn, and claims this will be the tendency in 2014.
One of the fund managers consulted for the making of the report claims traditional investors will eventually come back in Spain, rivalling with opportunistic investors.
Among the 600 experts consulted there are also those who do not trust that much in the Spanish market.
PwC reminds in this sense that, even though investment during the three first quarters of 2013 soared by 198 per cent, it departed from a base of €2.4 billion, which is considered low.