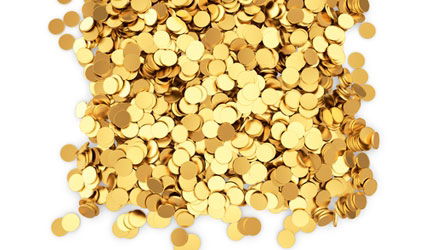 MORE than 160 people have been arrested throughout Spain in a joint National Police and Tax Office operation against money laundering and tax fraud.
The operation, which resulted in police seizing 6.5 tonnes of gold and silver, €1.69 million in cash, 52 vehicles and two boats, focused on a network of 180 cash for gold businesses. Accounts and assets worth more than €16 million have also been frozen.
The network took advantage of the boom in sales of precious metals to issue false invoices for up to €1 billion per year in order to launder the benefits of selling gold, Nigerian letter scams, property fraud and drug trafficking.
The companies were also used to put stolen gold and silver jewellery into legal circulation and had double accounts books to avoid paying taxes.
Police and tax officers searched more than 88 cash for gold shops, homes and companies in Valencia, Murcia, Malaga, Madrid, Barcelona, Tarragona, Castellon, Alicante, Cordoba, Granada, Toledo and Valladolid.