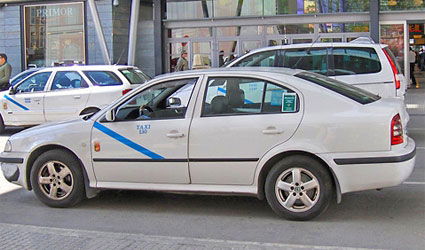 TAXI drivers in Malaga have rejected the proposals of the Junta de Andalucia regarding the conflict at the airport and have announced more strikes.
The taxi drivers called a temporary halt to their strike on Friday night (see: Malaga taxi drivers suspend strike for weekend) pending the offer from the Andalucian government, which has now been rejected.
The drivers, who called a strike recently without warning, leaving the airport without taxis, complain that drivers from throughout the province who are hired in advance can pick up passengers from the airport. Their aim is to get the Junta to agree to drivers from Malaga city being able to go to other towns to pick up passengers if they are hired in advance.