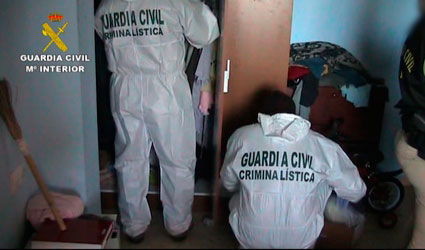 A HOUSEWIFE is behind the murder of a pensioner who died after having her throat slashed on La Cala del Moral's promenade last December.
The 59-year-old woman confessed her crime to the Guardia Civil, who found a watch that had belonged to the victim in her storage room.
She had incurred in a debt of 4,000 with the pensioner for jewels she sold her as part of a small business she ran.
Guardia Civil believe the crime could have been planned as the alleged murderer had money problems.
According to her confession, problems arose when the victim declared her intention to increase the €100 monthly fee that they had agreed on in order to pay off the debt.
The 69-year-old pensioner had reportedly found out the detainee had started receiving a disability pension and wanted more money to settle the debt sooner.
The alleged murderer told officers the victim's demands intensified at the end of 2013, as she told her she needed the money for Christmas.
It was then when she allegedly cut her throat with a cutter after they couldn't reach an agreement after meeting in La Cala del Moral.