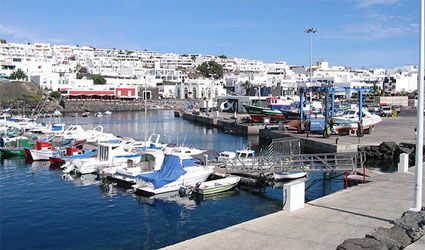 A British tourist has been arrested in Lanzarote for allegedly trying to kidnap a four-year-old Spanish boy.
Local reports have named the man as Stephen Raphael Manning who is 25 years old.  He is believed to be on holiday, staying at a local hotel near to where the snatch occurred
The suspect  has appeared in a closed court session, after refusing to answer police questions about the incident which happened in Puerto del Carmen on Sunday afternoon.
The boy had been playing outside his grandmother's house when the attempt was made. Neighbours spotted the man trying to take the child and alerted his relatives.
The boy's family, aided by neighbours, managed to stop Manning in the grounds of a nearby complex.
The arrested man does not have any convictions in Spain; it is as yet unclear if he has any prior convictions in the UK. Police are in contact with Interpol in an effort to obtain further information.