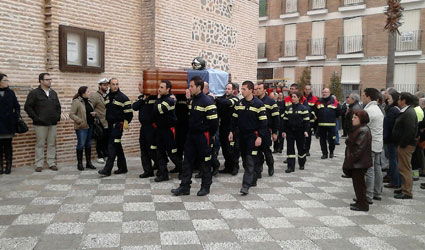 ALMUÑECAR'S Encarnacion church hosted a mass today (Tuesday) to honour a local firefighter who died of a heart attack on duty.
The religious service was held the day after there had been a minute of silence at the Town Hall.
Antonio Ramila Azpiazu, known among his colleagues as 'El Vasco,' died of a sudden heart attack on Sunday.
The 59-year-old had been on guard duty at the local fire station since 8am, Almuñecar town council said.
Minutes after 6pm, a sudden heart attack struck him as he was talking with his colleagues.
One of them performed CPR on him until he was taken to the Almuñecar health centre, where doctors could only confirm his death, the town council added.
Antonio had been a resident of Almuñecar for more than 30 years.
He joined the Almuñecar town hall workforce in 1984, first as a maintenance worker and later as member of the firefighter squad. He leaves a widow and six children.