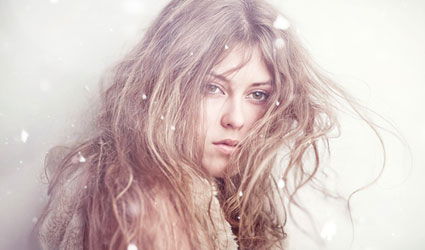 WINTER is a bad time for hair, which can be prone to dryness and therefore to breakage and split ends.
It is important to take a bit of extra care to keep hair in tip top condition and looking good.
Be good to your hair and follow these tips:
Be careful when cleaning. Use a gentle vitamin enriched shampoo. Washing too often with a harsh shampoo can make dry hair even more fragile – don't wash your hair daily.
Do not forget the conditioner. Even if not washing the hair daily, do use a comb-in leave-on conditioner daily.
Careful with the hair dryer, heat can exacerbate the problem of dry hair. Use blow driers on a cool setting and styling tools sparingly.
Get a decent brush. Regular brushing with a natural bristle brush can help distribute the natural oils evenly across all your hairs.
Have a break from colouring. If you dye your hair, have touch-ups less frequently to avoid damaging your hair with harsh chemicals.
Stick to these tips year round if dry hair is a permanent problem.