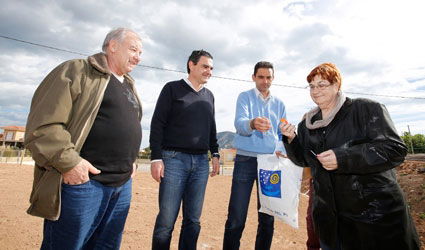 ALFAZ DEL PI council has handed over 12 more plots of land for allotments .
Demand was so high for one of these allotments on municipal land in central Alfaz, that they were allocated via a draw. 
Seventy Alfasinos now have a 35-square metre allotment, for which they pay an annual €10.  
In exchange the town hall provides water and a shed for tools as well as the land itself.  Allotment holders are free to cultivate whatever produce takes their fancy, although they are required to use only organic fertilisers, fungicides or insecticides.
More allotments are planned for the Albir area and residents hoping to acquire one should leave their details at the town hall, said Alfaz mayor Vicente Arques.
Details will be announced at a later date by Environment councillor Vicente Soler, he said.