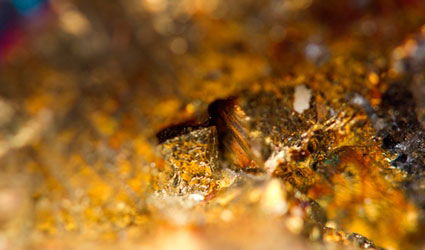 WITH gold prices still riding high a new mini gold rush is taking place in Spain.
Regions where gold mines have long been closed are being prospected using modern techniques that international companies hope will make them profitable once again.
The traditional gold mining regions – dating back to Roman times– are in Galicia and Asturias, and that is where there are thought to be some of the biggest untapped gold deposits left in Western Europe.
Two companies involved in investing millions of euros in the regions are Vancouver, Canada, based Edgewater Exploration and Astur Gold.
Edgewater acquired the rights to produce gold at a site called Corcoesto in Galicia in 2010, the same year that Astur Gold took control of the Salave deposit in Asturias.
Together, the sites are thought to contain more than 2 million ounces of gold, but it is unlikely anywhere near that amount can be profitably extracted.
Astur Gold has already received more than 11,000 applications for 800 jobs it is creating during the construction phase. But that depends on the regional government giving the go ahead, something the company hopes will happen before the end of 2015.
Once built the mine will need somewhere in the region of 200-250 workers. Astur Gold is currently completing a Feasibility Study on the Salave Gold Project.
Meanwhile at Corcoesto an environmental impact study has been presented, with Edgewater Exploration planning an initial investment of somewhere in the region of €126 million in the mine.