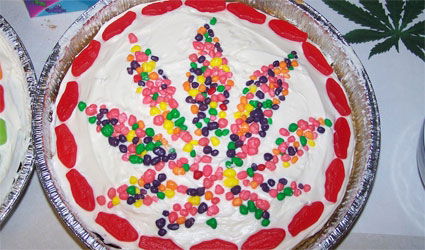 A Spanish student lapsed into a coma and ten friends were admitted to hospital after they ate a marihuana cake at a birthday celebration on campus.
Several ambulances were sent to the scene in the early hours of Sunday morning.  A Madrid emergency services spokesman confirmed that the affected students had been suffering from red eyes, irregular heartbeat and were said to be euphoric.
The student has now come out of the coma, but is still in a grave condition in hospital, his friends have all been sent home,
The group of men, aged between 19 and 22, were all studying vetinerary science at Madrid's Alphonso X University which has around 1,200 students.  They are potentially facing either permanent or temporary expulsion from the University.