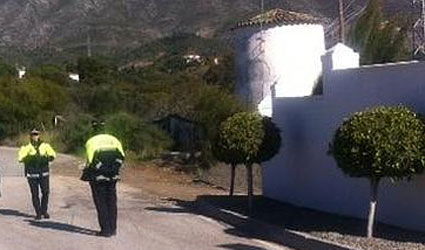 POLICE are investigating the possible ties between a man, 41, shot in Marbella last week, and French drug traffickers.
The Algerian with French nationality was killed in front of his young children on one of the bridges across the AP-7 at Las Lomas de Marbella Club urbanisation.
The victim was driving his children, aged 10, nine and three, to school. Apparently, a woman stepped out in front of him and a man came out from the bushes, shooting him twice in the neck and killing him instantly.
The shooter smashed one of the back windows, saw the children inside and left with the woman in a dark car. The police were alerted by the next driver who came along.
An operation was mounted and several vehicles were stopped but the killers were not found.
After analysing documents, some of them false, the National Police believe he had ties to French gangs and was killed in a settling of scores.
The government sub-delegate in Malaga, Jorge Hernandez, said that it had been "a tragedy".