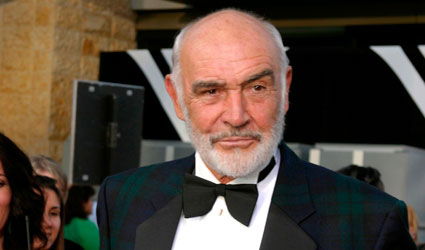 Sir Sean Connery has again denied any wrongdoing in the 'Goldfinger' case, a leak has revealed.
In the document, sworn in front of Bahamas lawyers, Sir Sean protested his innocence in the case surrounding the 1999 sale of his luxury Marbella villa, Malibu.
It was demolished and 70 luxury apartments put up on the land which had permission for just five, in a €54 million development.
Sir Sean made the sworn statement recently as part of the case which has seen ex Marbella mayor and others charged with a string of offences.
As reported in the Euro Weekly News last week, the judge who was initially investigating the case appeared in court charged with revealing secrets of the case. He has also been banned from working as a judge.
In a further twist to the high profile corruption case, Sir Sean's statement, made in the Bahamas at his lawyers offices has also now been leaked by a Spanish newspaper.
The paper printed the statement which included questions about whether he had any relationship or involvement with the developers and whether he profited from the sale in any way.
Sir Sean answered no, to all of the questions.
The Bond actor has not been charged with any crime, but will be less than impressed that another leak has emerged.