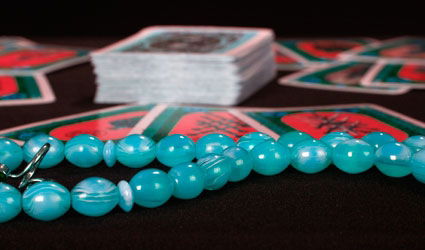 The Guardia Civil has arrested six telephone clairvoyants for blackmailing their clients.
The telephone operators  who used tarot cards and black magic are alleged to have blackmailed clients with recordings of their telephone sessions once the victims had given personal information and details of other people.
The clairvoyants insisted that the victim should name someone they had a problem with, then persuaded them to use black magic rituals against the third person.
Two of the victims from Almeria paid the blackmailing ring €28,100 over the course of three months plus a further €5,000 to destroy the recordings.
Police began the investigation last October, when they became aware of the organised and systematic blackmailing by the gang, comprising of five women and a man.