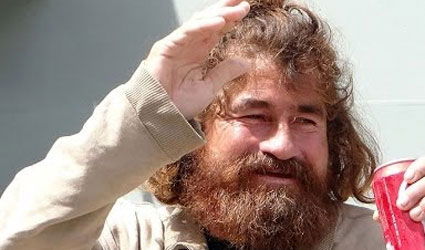 The news that a castaway had survived for a year stranded at sea hit the world's headlines last week, now it has emerged he was rescued with a bit of help from Dora the Explorer.
Jose Salvador Alvarenga, 37, went missing over a year ago after he went on a fishing trip off the shores of Mexico in September, 2012, with a friend. He says that his friend died from starvation, but Alvarenga managed to survive on a diet of birds, turtle blood and his own urine.
The fisherman was washed up at Ebon Atoll in the Marshall Islands. He managed to attract the attention of two residents, Amy Libokmeto and Russell Laijedrik, who came to his rescue.
The couple spoke with Mr Alvarenga in English but were unable to understand him as he spoke only Spanish. As luck would have it, the local mayor, together with a medical experts and local police were called to assess the situation. The mayor happened to bring his son with him, who had a basic understanding of Spanish which he had learned through watching the popular children's cartoon series 'Dora the Explorer'. It was only then that Alvarenga's rescuers were able to understand what had happened.
He has since been reunited with his family following medical treatment during his 48 hour stay in the hospital.