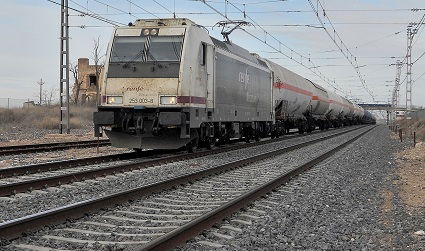 A mass demonstration was held in Murcia on Saturday in protest about the  train running overground in a residential area of town.
More than 20,000 protestors turned out in the streets of Murcia on Saturday, demanding that an underground section should be built where the train runs through the southern section of the town.
The project has already been agreed by the Ministry of Public Works in 2006, however the work has not begun.
Organisers said they were very pleased with the size and mix of the turnout at the demonstration, made up of a cross party group of local politicians and residents including families with small children. They are hoping that the Ministry will listen to the people and build the underground section of the train line.