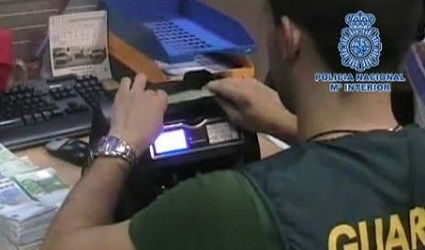 MEMBERS of a money laundering ring operating in Alicante and Madrid have been arrested.
In a joint operation between Guardia Civil and Local Police known as Operation Zarco, nine people were detained including a bank director and estate agents. They are believed to have laundered at least €5 million which had originated from drug trafficking.
During the course of the operation 89 bank accounts were blocked and property worth €8.5 million intercepted.
The operation began with a Guardia Civil investigation into the purchase of an industrial estate in Madrid using money received through drug trafficking; at the same time the Local Police were looking into one of the members. Once they began to share information, they set up the joint operation.
The leader of the ring is a Columbian with links to one of the biggest drug cartels in his country, working alongside the Columbian gang were three Spaniards, a Peruvian and a Venezuelan man.