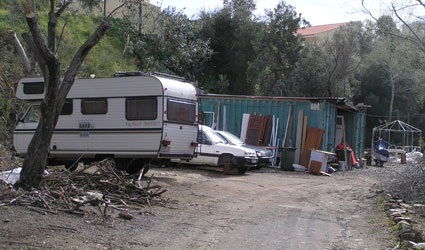 LOCAL POLICE in Mijas have reported that an illegal settlement in El Hornillo area, near Arroyo Real, has been removed.
The owner had installed two large containers and a caravan which were being used as housing since 2009.
The town hall had reported that the structures did not have the sufficient safety conditions to be lived in. There was also rubbish and refuse stored on the property and, despite repeated requests to remove the illegal items, this was not done for several months.
However, now it has been confirmed that the plot has been cleared up and the caravan and containers removed.