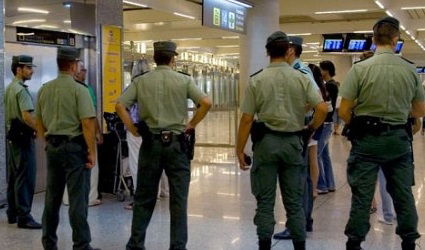 The  Guardia Civil agents accused of taking bribes from passengers at Malaga airport have been found guilty.
In a long running jury trial in Malaga, fourteen members of the Guardia Civil were found guilty following accusations that they had accepted bribes to allow passengers through with banned or prohibited items.
The agents had been caught on CCTV in 2005 taking passengers into a customs room following a bag search, where they took cash before letting them continue with their journey.
They now face the possibility of suspension from their employment for a certain amount of years, as well as a fine.