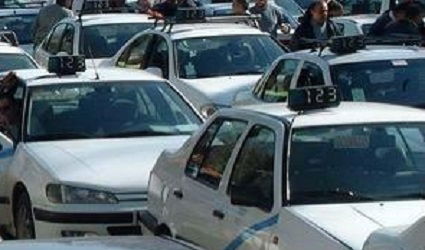 Malaga taxi drivers have called off their strike for this weekend, February 15 and 16. Passengers can travel in comfort again this week-end during a respite from the recent dispute.
On Friday evening, the taxi drivers reached an agreement to suspend the strike which began on February 7, and has been causing confusion and anger amongst passengers arriving and departing from Malaga since then.
At a meeting outside Malaga airport, they agreed to meet on Monday to decide whether to accept the offer from the Andalucian government or suggest a counter offer. There is a possibility that the strikes could begin again if no agreement is reached.
The offer includes a separate taxi parking area alongside the current one in an attempt to resolve the conflict between the professional taxi drivers from the city and the taxis coming in from other areas of the province. Arguments have arisen regarding picking up new clients arriving at the Malaga Costa del Sol airport.