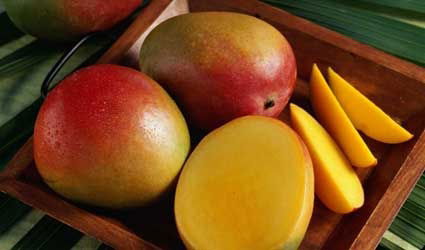 THE mango is a tropical fruit that comes from south of Asia. The properties and vitamins of this fruit are said to be beneficial to health and help the skin look more radiant.
Eating mango not only improves your health but it will also serve as a beauty agent. Benefits include:
Memory enhancement: Mangoes are useful to children who suffer from lack of concentration in studies as it contains Glutamine acid which is good to boost memory and keep cells active.
Skin care: It is effective in relieving clogged pores of the skin. This means that people who suffer from acne will benefit from mango. It is recommended to apply mango pulp on the skin for 10 minutes before washing. Eating mango will help make your skin look clear, smooth and shiny.
Improving eyesight: A cup of sliced mango has 25 per cent of the daily value of vitamin A needed which promotes vision and prevents itchy and burning eyes.