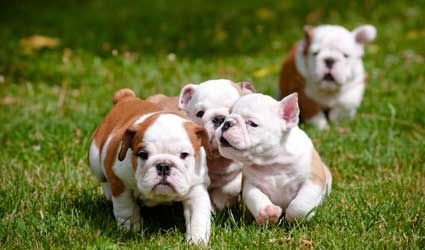 DOGS are fun and interesting. Here are some pieces of trivia about our furry friends….
The smallest dog on record was a Yorkshire Terrier in Great Britain who, at the age of two, weighed just 4 ounces, according to the Guinness Book of World Records.
An adult dog has 42 teeth.
The only sweat glands a dog has are between the paw pads.
Cleverest dog breeds, in this order, are supposed to be: border collie, poodle, and golden retriever.
Dogs are good for you. People who own pets have been found to live longer, probably because their stress levels are lower and they have fewer heart attacks.
Dogs' hearing is more than 10 times sharper than a human's.
A greyhound can run at up to 45 miles an hour.
The dog name "Fido" is from Latin and means "fidelity."
A dog's whiskers are touch-sensitive hairs and can sense tiny changes in airflow.
Dogs have more than 220 million smell detection cells, compared to 5 million in humans.
Small dogs tend to be the longest lived. Toy breeds live up to 16 years or more. Larger dogs average between seven and 12 years.
In 1957, Laika became the first earth creature to orbit the earth. She was launched in Sputnik 2. She did not survive the experience.