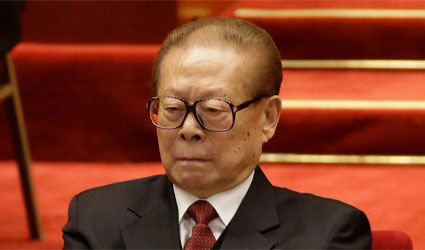 Spanish Parliament has approved a proposal that will severely cut the powers of the country's courts to pursue cases of genocide and other atrocities committed abroad.
Lawmakers agreed to debate and vote on a bill introduced last month by Spain's conservative Partido Popular, it limits the use of "universal jurisdiction", which allows judges to try some cases of human rights abuses committed in other countries.
Since becoming national law in 1985, Spanish judges have used it to pursue US soldiers in Iraq, Argentinian military officers and Israeli defence officials. Whilst few investigations have seen people brought to trial in Spain, they have ignited diplomatic rows with some countries.
Only this week a Spanish judge requested international arrest warrants for the former Chinese president Jiang Zemin, former Prime minister Li Peng and three other top Chinese officials as part of an investigation into alleged genocide in Tibet.  The request caused a diplomatic protest from China which said it was "strongly dissatisfied and firmly opposed" to the judge's move.
The bill, tabled by the Popular Party, means judges are only able to investigate war crimes, genocide and crimes against humanity if the suspect is a Spanish national, a foreigner living in Spain or a foreigner in Spain whose extradition has been denied by Spanish officials.
Human rights group Amnesty International called the proposal "a step backwards in the fight against impunity for crimes under international law, for justice and human rights". Together with Amnesty International, 16 other human rights groups sent a letter to the Spanish parliament urging them to reject the bill.
Spanish judges have opened investigations into a 2002 Israeli bomb attack on Gaza, which raised diplomatic tensions, and probes into the alleged torture of inmates at the US prison in Guantanamo Bay.