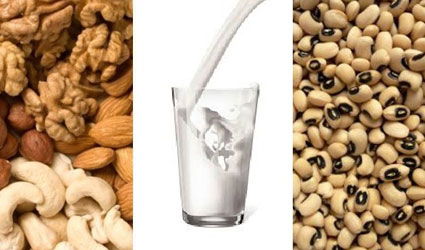 MEAT doesn't have a monopoly on protein. In fact, almost all foods (except alcohol and sugar) contain some. A half-cup of beans has about the same amount of protein as one ounce of meat.
To get all the essential amino acids, people should focus on eating a variety of protein-packed plants, including lentils, beans, nuts, seeds, and milk (almond works if you're cutting out dairy), recommends Eric C. Sharer, MPH, RD, from the Academy of Nutrition and Dietetics' Vegetarian Nutrition Dietetic Practice Group.
Vegetarian diets tend to have higher levels of fibre, magnesium, potassium, folate, carotenoids, flavonoids, and vitamins C and E than omnivorous ones.
If vegetarian athletes like tennis player Venus Williams can cut out meat and stay on top of their game, others can certainly fuel their workout with plants, says nutritionist and sports dietician Tara Gidus, RD. A vegetarian diet fuels performance just as well as a meat-based diet as long as people are careful to seek out other sources of certain nutrients that are more commonly found in animal products (like protein and vitamin B12).