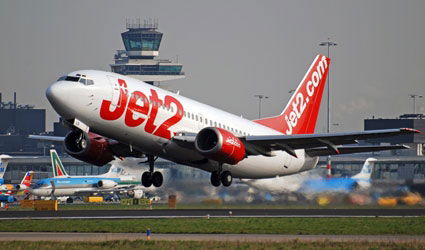 BRITISH airlines Jet2 and Monarch could be giving Mallorca a winter boost.
They are considering operating routes to Palma during the winter in a move that would be good news for local businesses hoping to attract low season trade.
City mayor Mateu Isern travelled to London to promote the city as an all-year-round holiday destination.
Isern asked the airlines to extend their season from February to November.
As Palma is seen as a good 'product' for airline companies, Jet2, Monarch and also EasyJet have proven very receptive to the mayor's proposals. Tour operator TUI has also promised to promote the city all year round.
Isern explained to a group of 70 airline executives, tourism professionals and media directors that Palma Tourism Foundation aims to provide a 10-month tourist season in the city.
"This city is capable of attracting much more tourism", he said.
"Palma combines beach and sun with a proper urban holiday destination. The public and private sectors work hand in hand to provide visitors a creative, unique and quality experience."