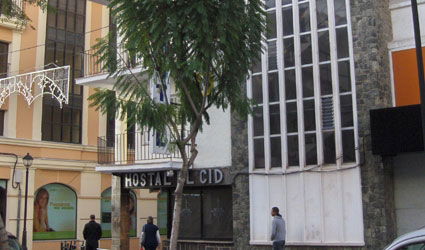 A MAN has been sentenced to 35 years in prison for raping and killing a Swedish tourist, 18, in a Fuengirola hostel in June 2011 and attempting to kill her friend.
The two women were staying in the hostel when the man, also a guest, entered their room at around 3am armed with a knife. The door was not locked and he had previously looked in two other rooms.
The 30-year-old man raped one of them and when her friend awoke and attempted to help her, she was also stabbed, hit and bitten. When she ran outside to get help, he cut the other woman's throat and left her to die.
A witness saw him running down the stairs, apparently drunk and with his hands covered in blood, repeating "I'm sorry."
He was caught in reception by an unarmed trainee police officer who was also staying at the hostel and held him until the police, called by the receptionist, arrived.
He has been sentenced to pay €300,000 in compensation to the victim's mother, and as yet undetermined amounts to the woman he attempted to kill and the hostel.