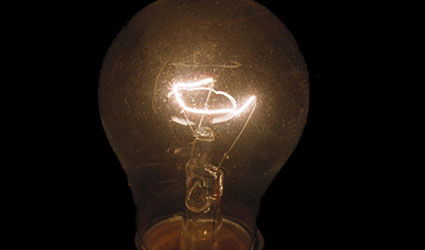 The new system for calculating the price of the electricity in Spanish households, which will come into effect next April, will mean a saving of 3% in the annual bill to the consumers.
Sources at the Spanish Ministry of Industry, Energy and Tourism explained that the overall savings with the new system will exceed €200 million . This will mean a reduction of 3%  on average in customers' bills starting next May.
The new pricing mechanism will use as a reference the average wholesale market price of electricity during the billing period.
The Ministery, managed by José Manuel Soria, pointed out that it will also launch another alternative pricing system, a 'stable' annual fee which will offer greater foresight and, therefore, will be 'more expensive' than the normal rate.
The new pricing system overrules the previous one, based on quarterly auctions, which posed an extra cost for the user as a result of the large number of intermediaries that participated in it.