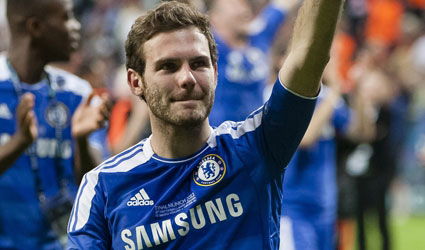 A CHILL wind seems to be blowing through the Spanish football transfer window.
It has ground to a halt as memories of hundreds of millions of euros worth of deals are a thing of the past.
No deals for more than €1.5 million – peanuts in the football world – have been made.
The reason for that seems quite clear – moneybags clubs Real Madrid and Barcelona – who have negotiated themselves the lions' share of TV rights money – are happy with their summer spending. The rest of the clubs in the Primera Liga don't have any money.
The effects of strict economic controls and constraints on spending have now kicked in. Not only do the smaller clubs (in Spain every club except Real Madrid and Barcelona) not earn the hard cash of the big two, they cannot raise the finance to buy new players without falling foul of UEFA rules.  Those rules saw Malaga banned from European football.
It is sharp contrast to the English Premier League where big deals are still being made. Juan Mata's move to Manchester United from Chelsea cost the Red Devils €44 million.
The difference between the two leagues is a more equitable sharing of the TV rights money amongst all clubs, so allowing them the income to compete in the transfer market without falling foul of the rules.
In Spain Real Madrid and Barcelona simply cut off the rest of the clubs without so much as a backward glance.  The financial gulf makes it very difficult to see how any other clubs can break the duoply at the top of Spanish football.