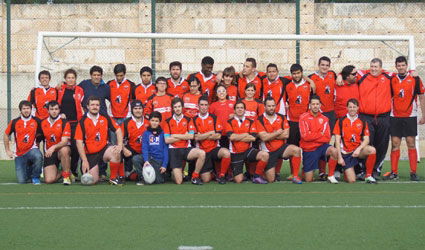 Dimonis RC were hosts to Corsaris FC on Sunday. Dimonis started at a brisk canter, playing some excellent flowing rugby, notching up 3 converted tries before half time, to a late Corsaris try which caught the Dimonis defence flat footed just at the whistle.
The second half saw Dimonis increase their score with a converted try from a scrum  5 position, and kept up the pressure on Corsaris, but tiring near the end, Dimonis conceded two late break out tries
and the final score was 34-21. A very good game by both sides.